We are so excited to announce our first every Yearbook Sale!
We will be using Leonard's Studio to assist us with this historic event.
Using the website link, commpe.pictavo.com, our families will be able to upload pictures and events to share in our yearbook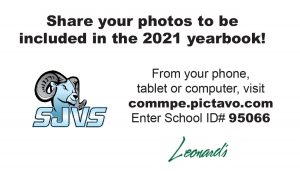 Want to recognize your Senior student? 
You can purchase from 1/8 of a page to a full-page Ad to commemorate this milestone!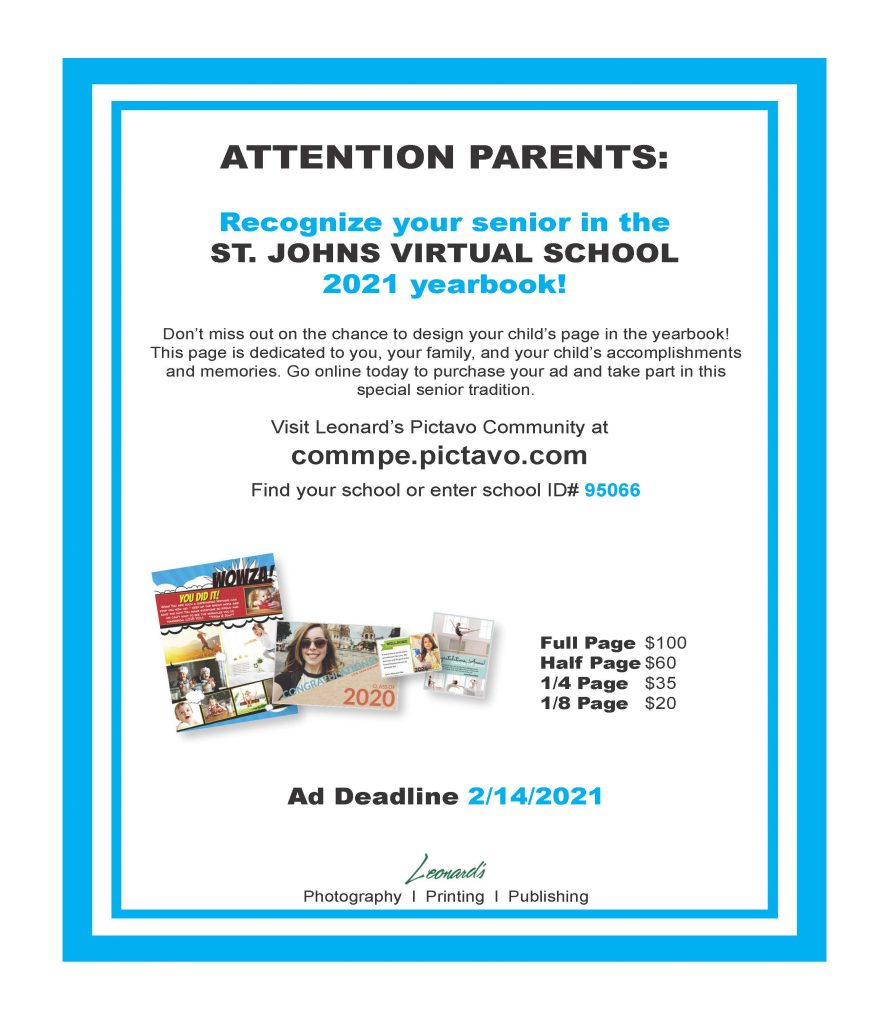 Remember- Ad deadline is February 14, 2021