Individual Guidance / Career Counseling
Need help with course selection or career direction? Melissa Scott is available by phone at (904) 547-8091 or online at [email protected].  Melissa Scott is the school counselor for SJVS full time students who will assist you with academic advising, choosing a college and career planning area of study as well as coping with personal issues.
Melissa Scott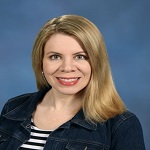 SJVS Full-time School Counselor
1 (904) 547-8091
Link to SJCSD Guidance and Programs of Choice Web page 

Guidance
For information regarding SAC and ACT testing, see the Testing webpage. 
School Code: 102315